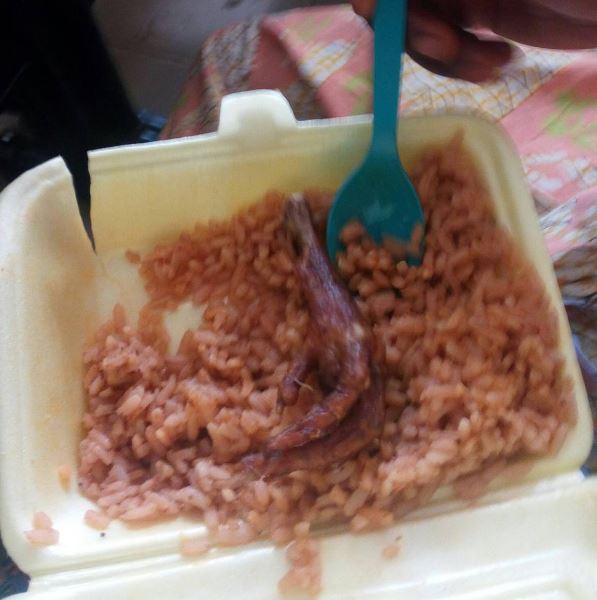 A lady named Abah Bridget has cried out loud on the sight of the leg of a Chicked served with Jollof rice at a wedding ceremony which her friend attended in an undisclosed place.

"See what my friend got served at a wedding she attended yesterday.. Like its so bad...its not by force to serve chicken to every body at your wedding... #RecessionWEDDING" she lamented on Instagram.

It should be noted that most event caterers often discard the legs and heads of chickens due to the limited flesh they contain. But the current cash crunch in the land has made every part of the bird attractive to the tummy excluding the feathers.
Recession Food: See the Shocking Meat Served at a Nigerian Wedding Party (Photo)
Reviewed by
Naijademand
on
08:25
Rating: