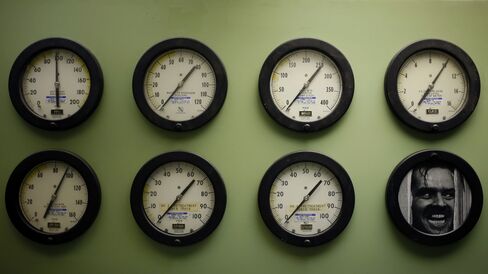 Global energy demand has been growing at a breakneck pace since the 19th century. That'll change in about 40 years, according to Sanford C. Bernstein & Co.
Demand will peak in the 2050s and then begin to weaken as energy consumption per unit of gross domestic product declines, Bernstein analysts including Neil Beveridge said in a note Aug. 26. Demand growth is already decreasing as a result of slower population growth and sluggish economic expansion, as well as a shift from industrial-led growth to services-led growth, they said.
"This will be a seminal moment in mankind's history," the analysts said. "While picking long term winners in the future of energy never straight forward, it is easy to see who will lose out. There is no place for high cost, high carbon energy producers in the world to come."
Coal consumption is likely to peak around 2020, with oil following suit in the 2030s, the analysts said. The shift toward natural gas and renewable energies will continue, though the transition to solar and wind will take decades. Pressure to rein in carbon dioxide emissions is intensifying, especially after the
Paris Agreement
, a global deal reached in December to tackle climate change.
There are already signs power demand growth is stalling. Energy consumption per capita may have peaked, according to Bernstein. However, global demand could still grow by a further 30 percent over the next 40 years before peaking, the analysts said.
"The obituary on the end of energy demand seems premature," the analysts said. "We still need the energy to grow."
World's 200-Year Energy Demand Boom Seen Peaking by The 2050s
Reviewed by
Unknown
on
01:04
Rating: